Natural Key Ingredients

To protect & nourish curls

International Shipping

We ship world-wide

Made With Love

Silicone Free + Sulfate Free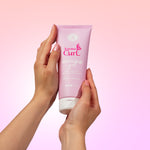 Our Defining Gel has a NEW look!
Same great formula, new bottle design! Gone are the envy eyes for a more simple, streamlined look! Added is the hold factor: you'll see 5 little hearts on the front to indicate hold strength. We hope you love the new look of our best seller!
Shop Gel Now
Made with LOVE
You'll find this clean icon on each of our products.
It's our promise to you that you won't find Silicone's, Sulfate's or Paraben's inside our ingredients. 
Our products are also Vegan & Cruelty Free. 
"Omg. Finally. This is my dream gel. Silicone free with fantastic results."

-Mira Yorke

"I absolutely loved the mask - the scent, the texture and the way it helped de-tangle my hair was brilliant."

-Sachini Gamage

"The mask made my hair softer and easy to detangle"

-Doricia Sam

"The microfiber towel was a game changer. Less drying time. And I loved how soft it felt."

-Helene Pollensky

"Cleanser smell was really good. Was lovely to use and didn't leave my hair 'squeaky clean', but did remove product buildup."

-Menatullah Wahby

"This gel is on par with the best brands out there I've tried. Hold and definition on point."

-Andrea Mergulhao

"The conditioner was a nice creamy texture. My hair felt hydrated and was easy to detangle"

-Andrea Mergulhao

"The colors are so pretty! But not only are they nice to look at, they WORK wonders. My curls LOVE the conditioner"

Taylor Morgan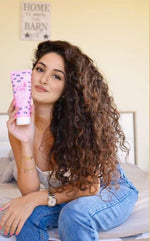 "The best gel I've ever used."
"In love with the combination of ingredients that gives my curls the perfect bounce, shine and definition. Curly people, this is your ultimate dream!" - Destina K.
Defining Gel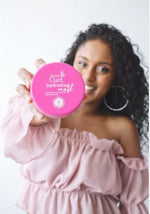 "LOVE how it makes my hair feel luscious and conditioned"
"My favorite of all.. this mask works wonders on my hair, leaving it softer than ever. LOVE how it makes my hair feel luscious and conditioned without looking greasy. It nourishes even the most stressed out strands and as with all Kozma Curl products, the scent is HEAVENLY. I recommend 100%." - Jendy D.
Hydrating Mask
"The only product I can trust to clean, hydrate and respect my hair"
"Having natural 4A high porosity hair type is far away from being easy to handle. It took me a while to discover a shampoo which does not over dry my fragile curls. Kozma Curl Gentle Shampoo is the only product I can trust to clean, hydrate, and respect my hair. It is definitely on my essential hair product list now." - Franchette R.
Gentle Shampoo